Shopping Cart
Your Cart is Empty
There was an error with PayPal
Click here to try again
Thank you for your business!
You should be receiving an order confirmation from Paypal shortly.
Exit Shopping Cart
Automated External Defibrillators (AEDs)
improve survival after an out-of-hospital cardiac
arrest. Their presence reduces the critical time for
treatment. Less time to defibrillation improves
victims' chances of survival. Having the devices
appropriately located in a business or workplace
improves the survivability of people experiencing a
cardiac crisis.
Why should employers make Automated
External Defibrillators available to
employees?
■ There are 300,000-400,000 deaths per year
in the United States from cardiac arrest.
■ Most cardiac arrest deaths occur outside the
hospital. Current out-of-hospital survival rates
are 1 to 5 percent.
■ In 1999 and 2000, 815 of 6,339 workplace
fatalities reported to OSHA were caused by
cardiac arrest.
■ Jobs with shift work, high stress, and exposure
to certain chemicals and electrical hazards
increase the risks of heart disease and cardiac
arrest.
What causes cardiac arrest, and how
does an AED improve survivability?
■ Abnormal heart rhythms, with ventricular
fibrillation (VF) being the most common,
cause cardiac arrest.
U.S. Department of Labor
Occupational Safety and Health Administration
OSHA 3174 (2001)
■ Treatment of VF with immediate electronic
defibrillation can increase survival to more
than 90 percent.
■ With each minute of delay in defibrillation,
10 percent fewer victims survive.
Is AED equipment expensive?
■ The average initial cost for an AED ranges
from $3,000 to $4,500.
Are AEDs difficult to use?
■ AEDs are easy to use. In mock cardiac arrest,
untrained sixth-grade children were able to
use AEDs without difficulty.
■ Automated external defribrillators are effective,
easy to use, and relatively inexpensive.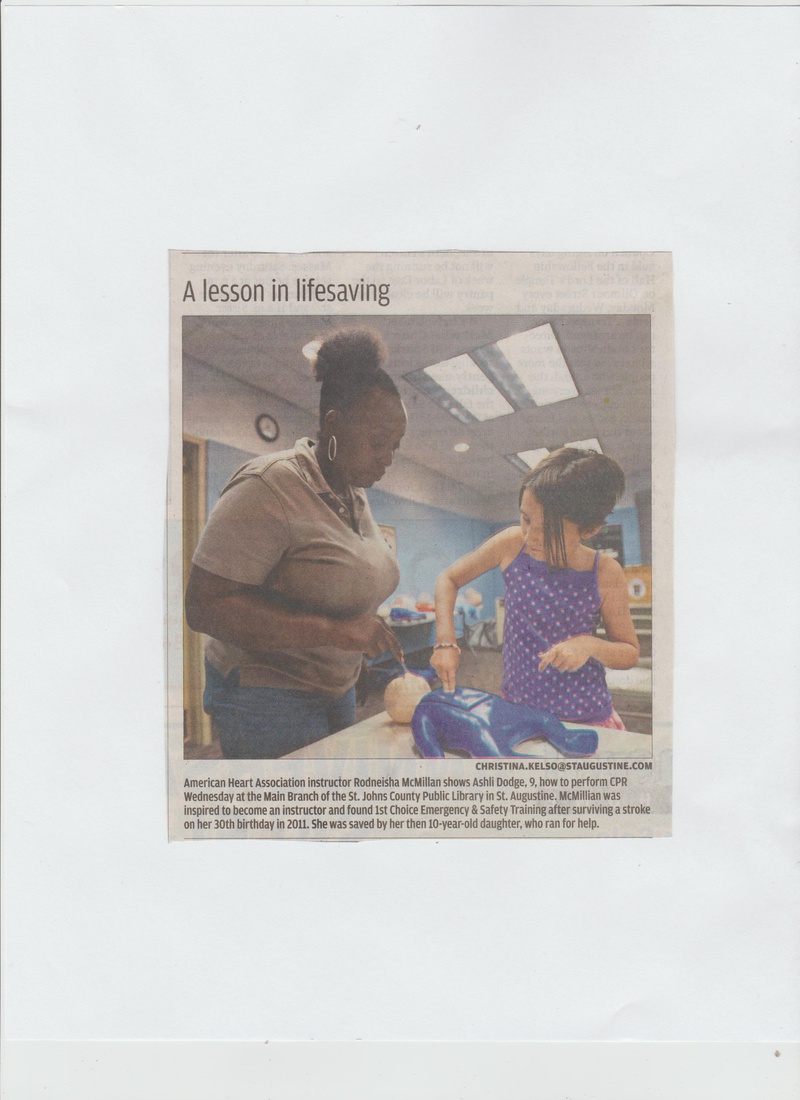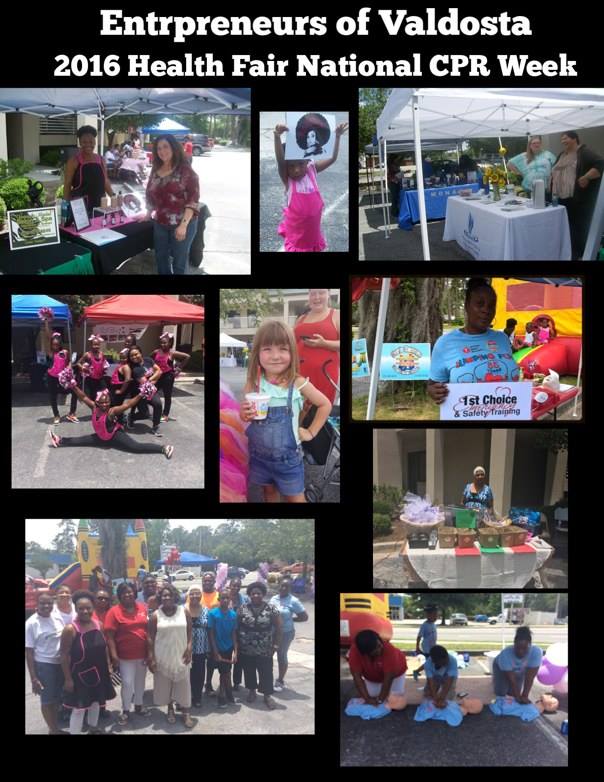 WHY LEARN CPR?
Cardiac arrests are more common than you think, and they can happen to anyone at any time.
• Nearly 383,000 out-of-hospital sudden cardiac arrests occur annually, and 88 percent of cardiac arrests occur at home.
• Many victims appear healthy with no known heart disease or other risk factors.
• Sudden cardiac arrest is not the same as a heart attack.
o Sudden cardiac arrest occurs when electrical impulses in the heart become rapid or chaotic, which causes the heart to suddenly stop beating.
o A heart attack occurs when the blood supply to part of the heart muscle is blocked. A heart attack may cause cardiac arrest.
WHO CAN YOU SAVE WITH CPR?
The life you save with CPR is mostly likely to be a loved one!
• Four out of five cardiac arrests happen at home.
• Statistically speaking, if called on to administer CPR in an emergency, the life you save is likely to be someone at home: a child, a spouse, a parent or a friend.
• African-Americans are almost twice as likely to experience cardiac arrest at home, work or in another public location than Caucasians, and their survival rates are twice as poor as for Caucasians.
WHY TAKE ACTION?
• Failure to act in a cardiac emergency can lead to unnecessary deaths.
• Effective bystander CPR provided immediately after sudden cardiac arrest can double or triple a victim's chance of survival, but only 32 percent of cardiac arrest victims get CPR from a bystander.
• Sadly, less than eight percent of people who suffer cardiac arrest outside the hospital survive.
• The American Heart Association trains more than 12 million people in CPR annually, to equip Americans with the skills they need to perform bystander CPR.
Jobs that require CPR AED and or First Aid Certification:
________________________________________
Hospitals require medical personal to be CPR certified. Medical personnel like doctors, nurses and laboratory technicians may be required to perform CPR in thecourse of their duties. Human resource personnel, secretaries, maintenance personnel and other nonmedical employees would seldom need the skills but may be required to have CPR skills.
Medical personnel must maintain advanced CPR skills, which includes the use of basic equipment and how to do two-man CPR. Nonmedical personnel could maintain CPR certification at a basic level. AED instruction may be required as a part of the CPR certification process.
Law Enforcement and Firefighters
Police, sheriffs, firefighters, emergency medical technicians (EMT) and first responders must maintain CPR certification. EMTs and first responders need advanced CPR skills. Basic skills may be sufficient for law enforcement and regular firefighters.
Medical and Dental Offices
Like hospitals, all medical personnel in a doctor's office must know how to perform advanced CPR. Office personnel, while less likely to perform CPR, may be still be required to maintain a basic CPR certification. Most offices will likely have an AED on premise, and employees must know how to use it.
Dentists and dental assistants are required to know and maintain CPR certification. While dental offices may seldom have a need for CPR skills, some dental procedures could cause a patient to experience a cardiac arrest. Dental office staff may not be required to maintain CPR skills.
Flight attendants may need to respond to a medical emergency while in the air. The flight attendant cannot guarantee there will be trained medical professionals on board to respond, so the flight attendants must maintain CPR and first aid skills. AEDs are common equipment in airports and on planes, and flight attendants are required to know how to use one.
Jail and prison personnel are often required to maintain CPR certification. In the event of an emergency, medical staff may not be immediately available, and guards or other staff may need to respond until medical support arrives.
Schools, most states require public school teachers and day care workers to maintain CPR certification. If a student or teacher is injured, a teacher can respond to the emergency until medical assistance arrives.
Pools and Beaches Lifeguards must maintain CPR skills. Drowning victims may require CPR, and a lifeguard with CPR skills can respond appropriately to the emergency.
Other occupations include:
Childcare Providers
Personal Care Home Assistants
Personal Trainers
Pharmacy Technicians
Hotel Personnel (location requirements vary)
Mental Health Professionals
General Contractors
Scout Leaders
The list is endless! Basically any professional that works with people under 18, the elderly, the sick, or individuals with developmental disabilities and mental illness.
As we know there are people that are required to have CPR/AED and First Aid certifications as a part of their job requirements. However, EVERYONE who is able should be certified! Nearly 383,000 out-of-hospital sudden cardiac arrests occur annually, and 88 percent of cardiac arrests occur at home. Check out the "WHY LEARN CPR" for more info.
0

/